Oceanside
#1 for Heating & Plumbing Services in Rockville Centre, NY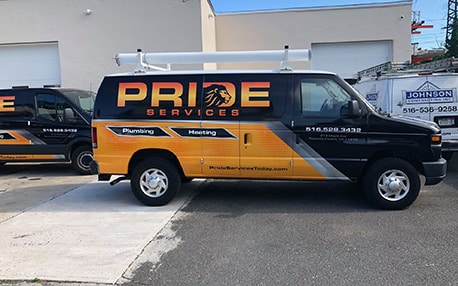 Heating Contractor & Plumber Oceanside, NY
When plumbing or heating issues arise in Oceanside, NY, look no further than Pride Plumbing and Heating. We're here to swiftly address your concerns with top-notch service. A simple call to us, and we'll promptly head your way, ensuring your peace of mind.
Book Online
Book Online
Trust
Honesty and Doing The Right Thing is our gold standard.
Safety
We will assess the safety of every situation and always choose the safest way possible.
Service
We serve our customers, our suppliers, our community, and each other.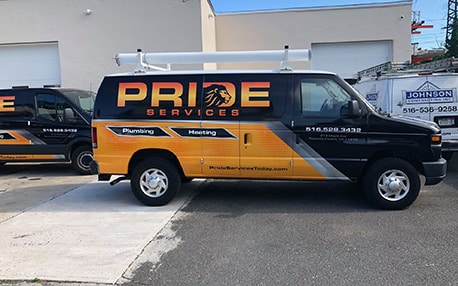 Why Choose Us
We put safety — yours and ours — first every time
Our commitment to service puts you first
Our reputation is exemplary — just ask your neighbors!
We believe in working as a team, and you are part of our team
We want to make your life better in everything we do
Water Heaters
Place your trust in us for all your water heater requirements in Oceanside, NY. We're equipped to aid you in selecting the right unit, provide expert installation, perform routine maintenance, and address any repair needs. Contact us for:
Water Heater Repairs
Water Heater Installation & Replacement
Water Heater Maintenance
Tankless Water Heater Services
Book Online
Book Online
Plumbing
In Oceanside, NY, we've got your plumbing needs covered. Just inform us of the issue, and we'll take charge of the rest. After a thorough assessment, we'll craft an effective plan for resolution. Reach out to us for:
Emergency Plumbing
Plumbing Repairs
Plumbing Installation & Replacement
Plumbing Maintenance
Burst Pipe Repair
Drain Cleaning
Faucet Services
Garbage Disposal
Leak Detection
Repiping
Toilet Services
Sump Pump Solutions
…and more!
Water Quality
To ensure your drinking water remains consistently pure and fresh, rely on our Oceanside, NY plumbing specialists at Pride. We'll assess your unique needs and take measures to safeguard water quality. Give us a call now for:
Water Filtration
Water Purification
Water Softening
Reverse Osmosis
Gas Line Services
Rest easy knowing that we've got your gas lines in Oceanside, NY, under control. We're here to help you maintain them in top condition. If you're uncertain or require assistance with your gas lines, don't hesitate to contact us. We can provide support for:
Gas Leaks
Gas Piping
Oil to Gas Conversions
Complete Heating Solutions
For all your heating needs in Oceanside, NY, count on us to ensure your comfort and protect against frozen pipes. You can rely on us for:
Heating Repairs
Heating Installation & Replacement
Heating Maintenance
Boilers
Oil and Gas Boilers
Heat Pumps
Radiant Heating
Hydronic Heaters
Ductless Mini Splits
Thermostat Services
Contact Us for Plumbing & Heating Assistance Today:
Pride Plumbing and Heating is your local expert for plumbing and heating services in Oceanside, NY. Whenever you require assistance, don't hesitate to reach out, and we'll be there ASAP to provide prompt and dependable service. Contact us now for all your plumbing and heating needs.