Boilers
#1 for Heating & Plumbing Services in Rockville Centre, NY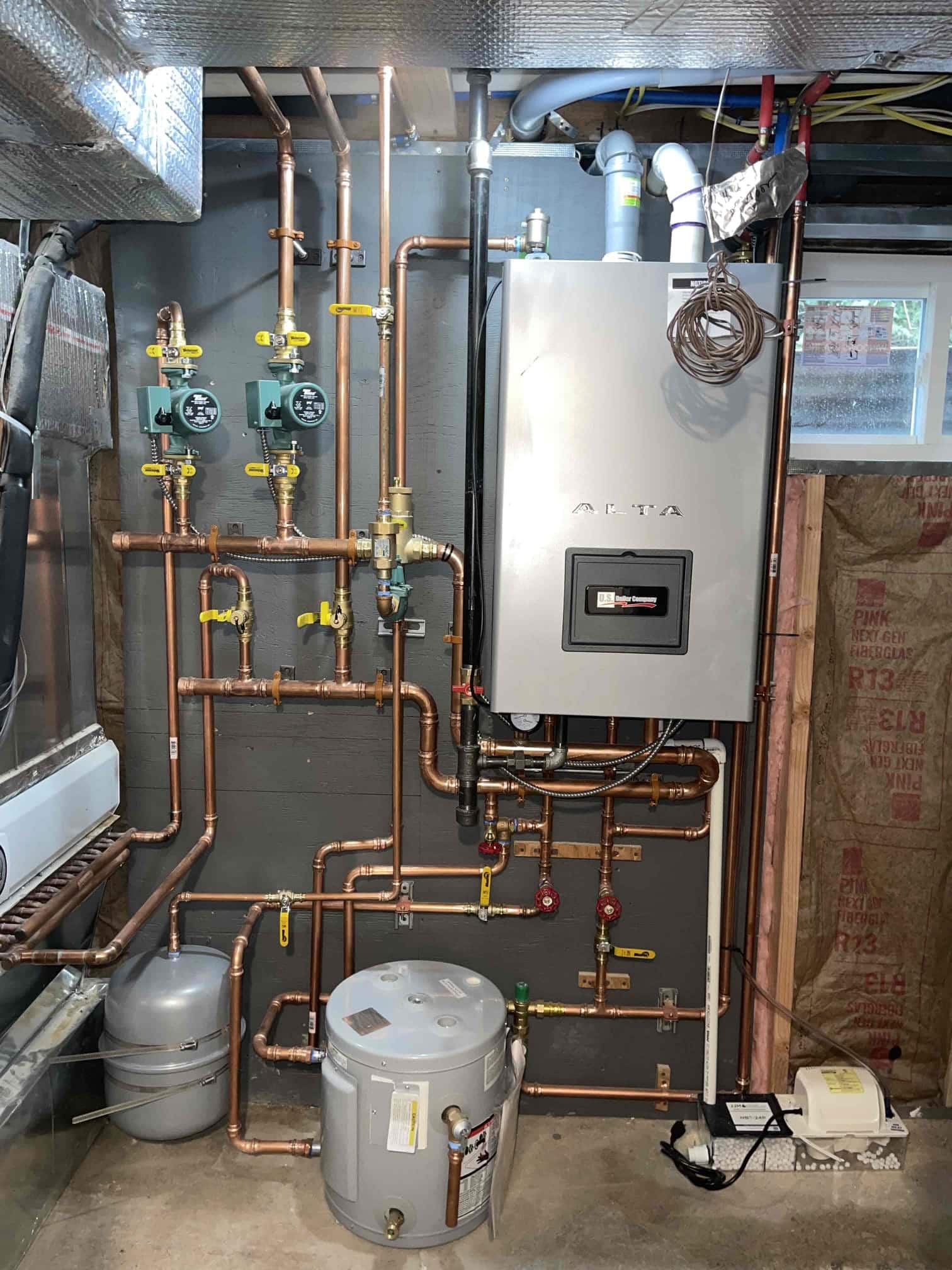 Boilers Rockville Centre, NY
Boilers are similar to water heaters in that they both create hot water, but they are used for very different purposes in your home. A boiler is a part of your central heating system and is usually powered by natural gas or oil.
If you need of boiler service in Rockville Centre, NY, reach out to Pride Plumbing and Heating. We'll send one of our expert heating technicians to your location promptly, ensuring you receive swift and effective assistance. We won't leave until your boiler is back in action and you're satisfied with the job.
Book Online
Book Online
Trust
Honesty and Doing The Right Thing is our gold standard.
Safety
We will assess the safety of every situation and always choose the safest way possible.
Service
We serve our customers, our suppliers, our community, and each other.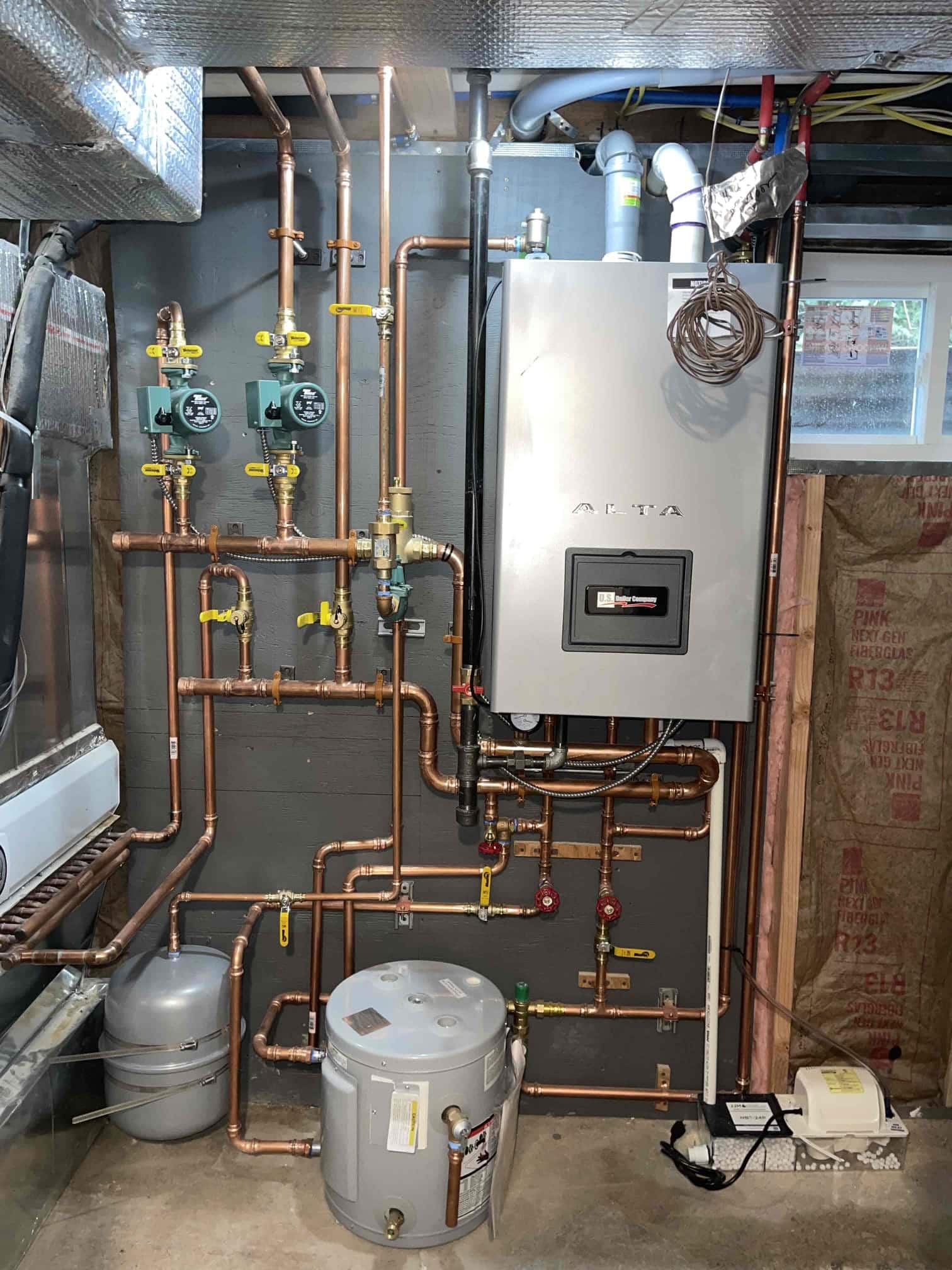 Our Heating Services
Get help with your heating services today!
Our Rockville Centre Boiler Services:
When it comes to boilers, we've got it covered. Our range of boiler services in Rockville Centre includes:
Rockville Centre Boiler Repair
Experiencing boiler issues? We can handle them all. With years of experience working on units like yours, we're confident we can find the best solutions for your needs. Give us a call today, and we'll rush to your location to address your boiler repair in Rockville Centre promptly.
Book Online
Book Online
Common Boiler Repair Issues in Rockville Centre:
We frequently encounter these boiler problems:
Boiler lacks power
Pilot light is out
Dirty boiler components
Unusual noises or vibrations from the boiler
Dirty burners
We can tackle all of these issues and more. If you require boiler repair in Rockville Centre, don't hesitate to contact us today!
Signs You Need Boiler Repair in Rockville Centre:
Here are signs indicating your boiler might need repairs:
Unusual noises or vibrations from the boiler
Uneven heating or cold spots in your home
Increased utility bills, suggesting decreased efficiency
Odd odors or concerns about carbon monoxide
Boiler cycling problems or failure to turn on
Rockville Centre Boiler Installation & Replacement
Considering a new boiler? Let us assist you in selecting the right one and installing it. Contact us today to kickstart your boiler installation or replacement project in Rockville Centre. We'll arrive promptly to ensure your heating system functions seamlessly.
Signs You Need Boiler Replacement in Rockville Centre:
Here are indications it's time to replace your boiler:
Your boiler is more than 15 years old, and repairs are frequent and costly
Despite efforts to conserve energy, your utility costs are consistently rising
Inconsistent heating and cold spots in your home
Unusual sounds or odors emanating from the boiler
You need regular repairs costing more than half the price of a new boiler
Choosing the Best New Boiler in Rockville Centre:
When selecting a new boiler, consider these factors:
Calculate your home's heating requirements to determine the appropriate boiler size
Opt for high energy efficiency to save on energy expenses
Factor in both installation and boiler costs
Look for features such as modulating burners for energy savings and improved comfort
Determine the fuel source you want: natural gas, propane, or electricity
Rockville Centre Boiler Maintenance
Count on us for boiler maintenance in Rockville Centre. We'll respond promptly to ensure your boiler operates smoothly for years to come. Reach out to us now, and we'll schedule your service soon.
Benefits of Boiler Maintenance in Rockville Centre:
Regular maintenance offers the following advantages:
Enhanced energy efficiency, resulting in lower energy bills
Extended boiler lifespan, reducing the need for frequent replacements
Improved safety, preventing issues like carbon monoxide leaks
Fewer repairs and cost savings over time
Consistent, reliable heating for home comfort
Oil vs Gas Boilers
Which type of boiler is right for your home, a gas boiler or one that uses oil?
While natural gas boilers are among the most popular, you have choices when it comes to boilers on the market. Your home's utility setup (such as gas lines, water lines, etc.) can affect which type is best for you, but you will also need to consider what demands your boiler must meet in order to fit your lifestyle.
Pros of a gas boiler: Energy efficient, dependable, cost efficient
Pros of an oil boiler: More efficient and safer than gas, works without access to the city gas line
No matter which kind of boiler you have, or would like to have, reach out to Pride Services for repair, maintenance and replacement!
Get Boiler Service in Rockville Centre Today
Call Pride Plumbing and Heating whenever you need boiler service in Rockville Centre. We're here to assist with repairs, replacements, installations, maintenance, and more. Simply give us a call, and we'll be there for you!