Ductless Mini Splits
#1 for Heating & Plumbing Services in Rockville Centre, NY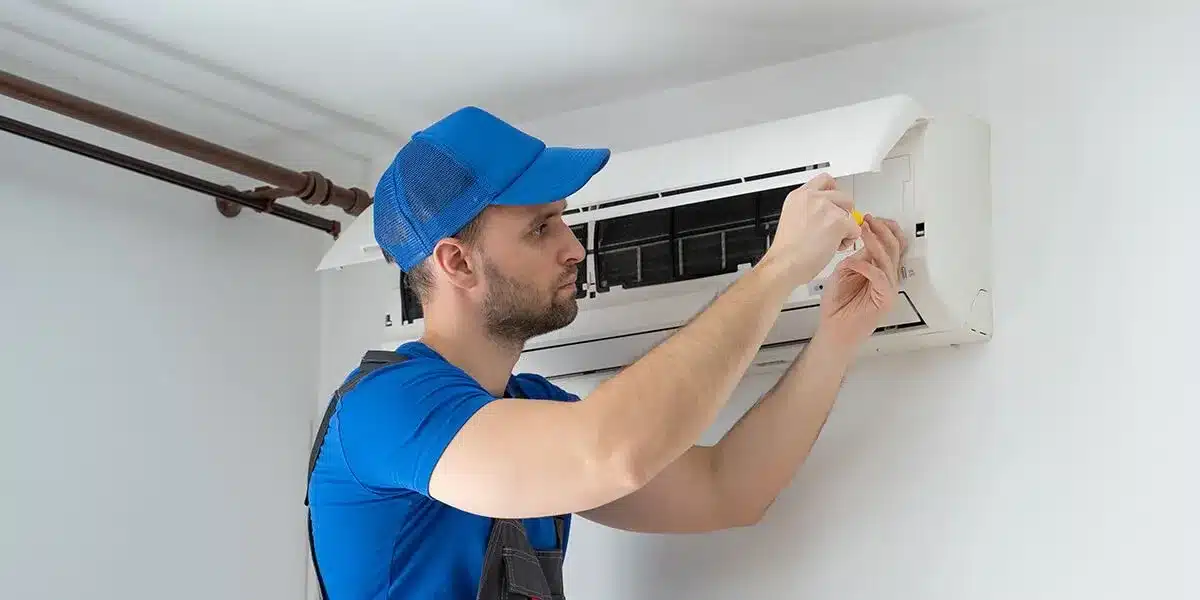 Ductless Mini Split Rockville Centre, NY
Are you looking for a new air conditioner and considering a ductless mini-split? Pride Services is the best plumbing expert, heating contractor, and provider of ductless mini-split installation in Rockville Centre, NY.
Keep reading to discover the benefits of the mini-split. When you want to arrange an installation, call Pride Services and start the process!
Book Online
Book Online
Trust
Honesty and Doing The Right Thing is our gold standard.
Safety
We will assess the safety of every situation and always choose the safest way possible.
Service
We serve our customers, our suppliers, our community, and each other.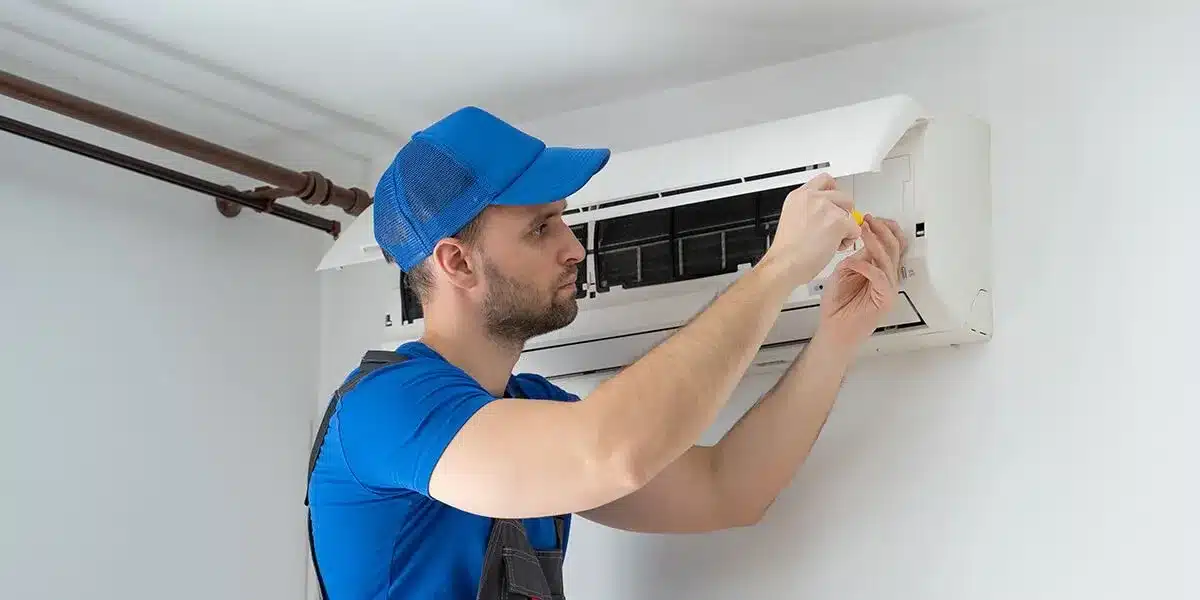 Our Heating Services
Get help with your heating services today!
What Is a Ductless Mini-Split?
A ductless mini-split refers to a type of air conditioner that doesn't require ducts or ventilation. It takes in air from indoors, runs it through a coolant line using refrigerant, and expels the air back into the room. It still needs a unit placed outside but requires significantly less space than traditional units.
When paired with a heat pump, a mini-split provides both heating and cooling functions.
What Are the Benefits of a Ductless Mini-Split?
When you choose a ductless mini-split, you'll receive several benefits.
Increased Energy Efficiency: Ductless mini-splits usually have a high seasonal energy efficiency ratio (SEER). They run more efficiently and save you significant money on your energy bills. This also makes them great for the environment.
Saved Space: Because they don't require ductwork, mini-splits save a lot of space. They also consist of smaller components, which means they take up less room than your traditional window unit. They work great in homes with low ceilings.
Excellent Control: A mini-split usually cools and heats only a single room. They provide increased temperature control over a central air unit because you can set each unit and room to a separate temperature. If the people in your home find different temperatures comfortable, separate mini-splits are the answer. You can control modern mini-splits remotely, meaning you don't need to get up off the couch or out of bed to achieve the desired temperature.
Quiet Operation: Mini-splits run significantly quieter than traditional window units. If you have a sound-sensitive individual in your home, the ductless mini-split makes a great option to avoid overwhelming their senses.
Increased Home Value: Installing a ductless mini-split increases your home value. Homes with an installed AC or heating unit sell for much more than houses without HVAC features. The lack of ducts and lower energy bill also makes a mini-split an attractive addition to any home.
Book Online
Book Online
Is a Ductless Mini-Split Right for Me?
Are you looking for ductless mini-split installation in Rockville Centre, NY? You might find a mini-split perfect if you have any of the following challenges.
Difficult Rooms: Do you have rooms you find difficult to keep cool or warm? If you struggle to regulate the temperature in a room, try installing a mini-split there.
No Existing Ductwork: If you have no ductwork in your house, adding some can become a huge expense. While installing a mini-split still costs money, it's much more affordable and efficient than adding ductwork and installing central air and heating.
Want Energy Savings: If your energy bills are too high, you can save money by installing a ductless mini-split. The unit can save you up to 30% on your energy bills when you compare it with traditional methods of heating and cooling.
Want Increased Control: If you live with multiple people, all of whom have a different idea of what comfortable means, you'll find a mini-split a great option for your household. With a unit in each bedroom, each person can have the perfect temperature for them. A comfortable family member is a happy family member.
Why Choose Pride Services for Ductless Mini-Split Installation?
At Pride Services, we always provide expert quality. When you hire us to install your unit, we bring the following benefits.
Ensuring Proper Unit Size: Ductless mini-splits come in a variety of sizes and powers. The British Thermal Units (BTUs) your AC requires to adequately heat or cool your room depend on the size of your room. Pride Services ensures you have the best mini-split for each room.
Professional Installation Process: Pride Services provides prompt, safe, expert, and friendly service for every job. We can navigate any problem or challenge during installation and get your unit installed and running quickly.
Ongoing Expert Service: When we install your unit, we know your unit. We provide professional ongoing ductless mini split maintenance and repairs to keep your unit running better for longer.
Call Pride Services for Your Ductless Mini-Split Installation
Are you convinced a mini-split is perfect for your house? Pride Services ranks as the best provider of heating repair services and ductless mini-split installation Rockville Centre, NY.
Are you ready for installation? Do you need repairs or maintenance? We do it all. Call us at 516-916-6894 to book an appointment today!