Oil to Gas Conversions
#1 for Heating & Plumbing Services in Rockville Centre, NY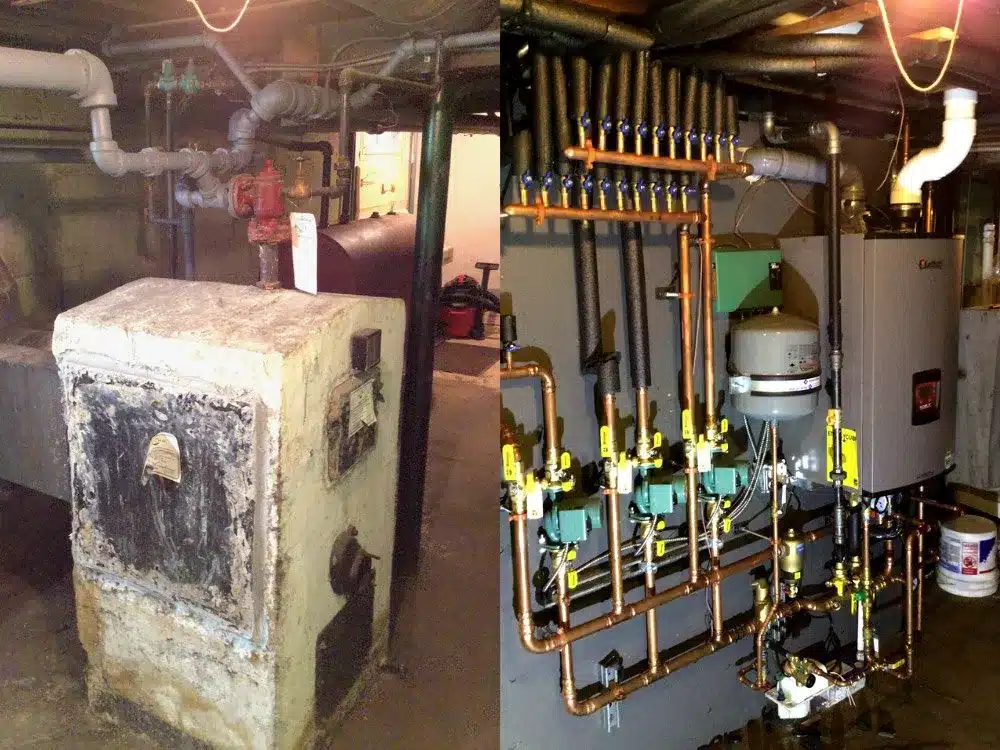 Oil to Gas Conversion Rockville Centre, NY
Long story short: Oil to gas conversion is easy and many homeowners are making the switch on account of its energy-efficiency, safety and environmental benefits.
Book Online
Book Online
Trust
Honesty and Doing The Right Thing is our gold standard.
Safety
We will assess the safety of every situation and always choose the safest way possible.
Service
We serve our customers, our suppliers, our community, and each other.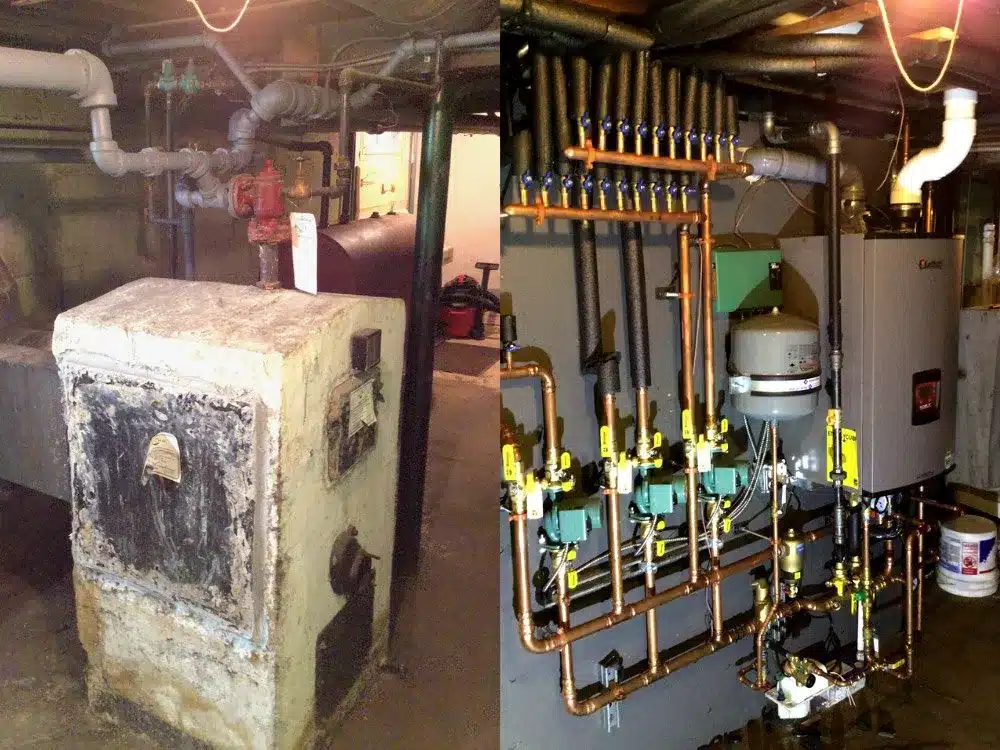 Benefits Offered By Natural Gas
Take a look at some of the benefits offered by natural gas:
No need to monitor fuel levels because natural gas never runs out.
High-efficiency gas furnaces are normally less costly to operate than electric or oil-fired boilers.
Converting to natural gas can trim up to 30% off fuel costs.
Natural gas systems produce more heat than an oil-based alternative.
There's no tank and no risk of spills or leaks.
The evolution of gas-burning appliances has reduced the amount of gas consumed.
Natural gas is the cleanest burning fossil fuel.
No more arranging your schedule around oil deliveries.
Raise the value of your home.
Call Us For Oil To Gas Conversions
All you have to do is find out if natural gas is available in your area. Once you are ready to make the switch, give Pride Heating a call. Converting to gas is a complex job and our technicians are experienced in retrofitting and conversions. A gas furnace not installed properly is a safety hazard. We will ensure the process is efficient, safe and problem-free. As preferred furnace contractors in Nassau county and surrounding areas, we have met the strict quality assurance standards established by Industry. Each contractor is licensed, bonded, insured and highly recommended by the gas provider.