East Rockaway
#1 for Heating & Plumbing Services in Rockville Centre, NY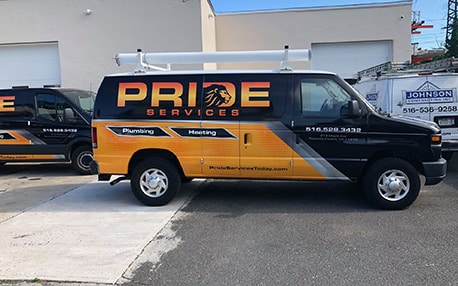 Heating Contractor & Plumber East Rockaway, NY
When you've got plumbing or heating concerns in East Rockaway, NY, just give Pride Plumbing and Heating a call. We'll be there soon to sort things out, no fuss. Dial us now, and we'll head over right away.
Book Online
Book Online
Trust
Honesty and Doing The Right Thing is our gold standard.
Safety
We will assess the safety of every situation and always choose the safest way possible.
Service
We serve our customers, our suppliers, our community, and each other.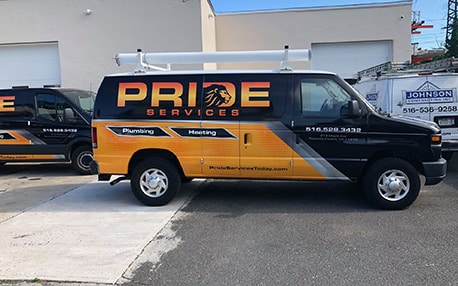 Why Choose Us
We put safety — yours and ours — first every time
Our commitment to service puts you first
Our reputation is exemplary — just ask your neighbors!
We believe in working as a team, and you are part of our team
We want to make your life better in everything we do
Water Heaters
Count on us for your water heater concerns in East Rockaway, NY. We'll help you choose the right one, install it, maintain it, and fix it when needed. Contact us for these services, and you'll have reliable hot water in no time
Water Heater Repairs
Water Heater Installation & Replacement
Water Heater Maintenance
Tankless Water Heater Services
Book Online
Book Online
Plumbing
For all your plumbing needs in East Rockaway, NY, we've got you covered. Tell us the issue, and we'll handle it. Once we figure out what's up, we'll make a plan to fix it. Reach out for
Emergency Plumbing
Plumbing Repairs
Plumbing Installation & Replacement
Plumbing Maintenance
Burst Pipe Repair
Drain Cleaning
Faucet Services
Garbage Disposal
Leak Detection
Repiping
Toilet Services
Sump Pump
And more!
Water Treatment
Make sure your drinking water is always clean and fresh with help from our plumber in East Rockaway, NY, at Pride. We'll check what you need and ensure your water stays pure. Call us now for
Water Filtration
Water Purification
Water Softening
Reverse Osmosis
Gas Services
We've got your gas lines in East Rockaway, NY, sorted too. We'll help you keep them in good shape. If you're unsure or need assistance with your gas lines, get in touch. We can assist with
Gas Leaks
Gas Piping
Oil to Gas Conversions
Heating
For your heating needs in East Rockaway, NY, we've got it covered. We'll make sure you stay warm at home and don't have to worry about frozen pipes. Count on us for
Heating Repairs
Heating Installation & Replacement
Heating Maintenance
Boilers
Oil and Gas Boilers
Heat Pumps
Radiant Heating
Hydronic Heaters
Ductless Mini Splits
Thermostats
Reach Out for Plumbing & Heating Help Today
At Pride Plumbing and Heating, we're your local experts for plumbing and heating services in East Rockaway, NY. Reach out anytime you need assistance, and we'll be there ASAP. Contact us now for prompt service.