Water Treatment
#1 for Heating & Plumbing Services in Rockville Centre, NY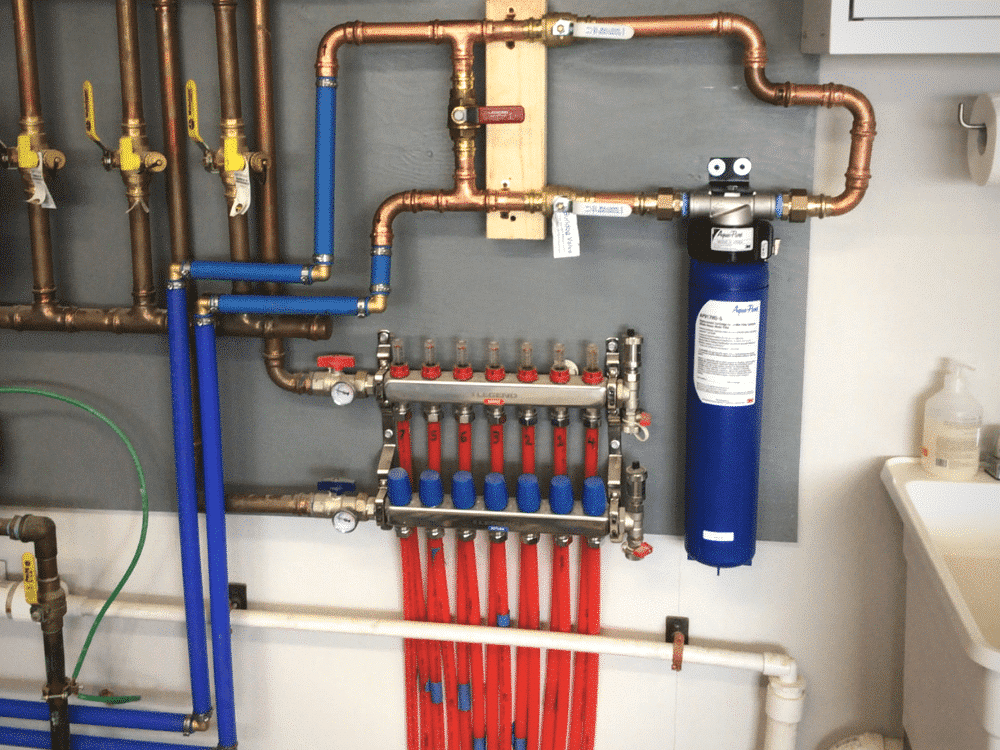 Water Treatment Rockville Centre, NY
Concerned about the purity of the water you consume? Perhaps you've detected alterations in taste or aroma that have led you to cut back on drinking. If any of these concerns resonate with you, rest easy. For reliable water filtration solutions in Rockville Centre, NY, reach out to Pride Services. Our team will analyze your water quality and promptly provide suitable solutions.
Our array of water filtration systems is tailor-made to cater to your specific requirements. Whether you seek filtration exclusively at your kitchen sink or yearn for a comprehensive whole-home water filtration system in Rockville Centre, NY, we have you covered.
Book Online
Book Online
Trust
Honesty and Doing The Right Thing is our gold standard.
Safety
We will assess the safety of every situation and always choose the safest way possible.
Service
We serve our customers, our suppliers, our community, and each other.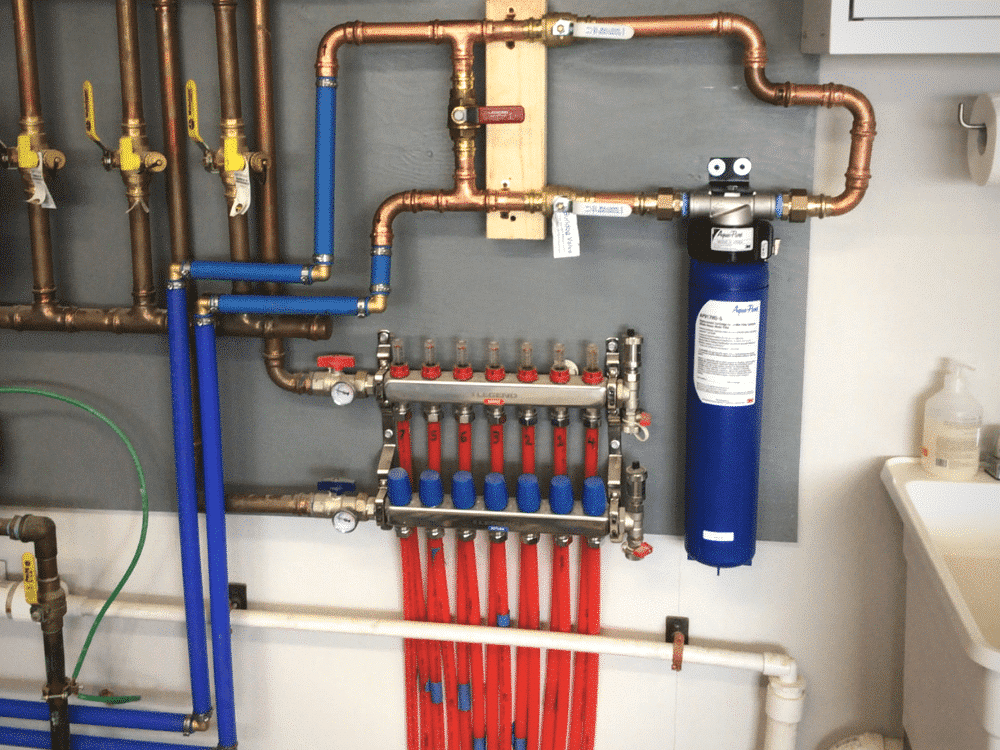 Our Other Services
Get help with your water treatment today!
Signs You Need Water Treatment
Uncertain if water treatment services are necessary in your locale? It's not uncommon for individuals to disregard water quality until they encounter issues like:
Discolored water: While many substances causing discoloration are harmless, drinking unclean water can still be unsettling. We'll eliminate these culprits, restoring your water's clarity and your peace of mind.
Altered water taste: Even innocuous elements in your water can cause flavor modifications. If your water's taste isn't to your liking, a water filter could make a significant difference.
Unpleasant odor: Your water might taste fine but possess an unusual scent. In such cases, we'll ensure suitable water treatment to eliminate the off-putting aroma.
Our Water Treatment Solutions
Our team offers a wide variety of water treatment solutions in Rockville Centre, NJ. We can help you repair, maintain, or install systems for:
Water Filtration
Water Purification
Water Softening
Reverse Osmosis
Book Online
Book Online
Water Filtration
For your family's well-being, ensuring the steady flow of clean, pure drinking water is paramount. At Pride Services, we empower you to achieve this objective with top rated products from quality companies. Your tap water can harbor particles, dissolved organics, dissolved inorganics, and bacteria, all of which can be effectively removed through a variety of filtration methods.
Water Purification
Water purification helps keep your drinking water clean and fresh, all the time. We remove what needs to be removed so you won't have to worry anymore. Call now to find out which water purification system that we offer would be best for you, and we'll get it installed for you fast.
Water Softening
In the quest for clean, pure drinking water flowing from your faucets, one vital tool stands out: the water softener. This specialized filter employs plastic beads to extract the calcium and magnesium present in hard water. Removing these minerals can make a huge difference when it comes to your water, especially if you have problems with hard water.
Reverse Osmosis
When it comes to efficiently eliminating contaminants, reverse osmosis (RO) takes center stage. This method is adept at eradicating 90% to 99% of impurities. The structure of a reverse osmosis filter is unique, endowing them with the capability to reject virtually all particles, bacteria, and organics. This technology is a staple in prominent water bottling plants, reinforcing its effectiveness in your home.
The Benefits of Water Filtration
Opting for a water filtration system for your home holds various benefits. Below are just a few examples of ways we've made a difference for homeowners like you:
Minimized hard water issues: Hard water can inflict damage on textiles, roughen skin, and complicate dish cleaning. Our water filtration systems can eliminate minerals causing hardness, sparing you these inconveniences.
Enhanced well-being: Certain health issues may be aggravated by consuming impure water. Elevating water quality may result in improved overall health.
Enhanced drinking water flavor: Elevating water quality often translates to an improved taste. If tap water has been met with reluctance, consider the convenience of home water filtration. It's cost-effective and hassle-free compared to purchasing bottled water.
Additional motivations for choosing water filtration span from appliance preservation to preempting potential health complications from current water consumption, and even financial savings. We're here to guide you through the potential advantages you could reap.
Call for Water Treatment in Rockville Centre, NY Today!
Stop settling for low water quality in your home. Rely on our team from Pride Services to help you improve your water quality in Rockville Centre, NY now. We will get to you fast and then we'll work with you to make sure we find out what is causing your water issues and take care of it ASAP. Call now and we will be there soon.