Hydronic Heaters
#1 for Heating & Plumbing Services in Rockville Centre, NY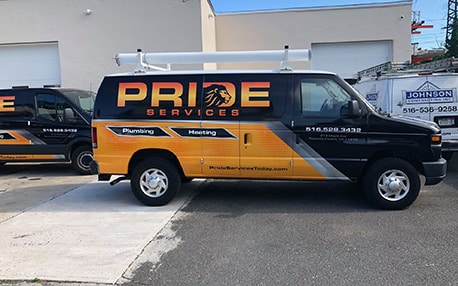 Hydronic Heating Rockville Centre, NY
Are you having problems with aging radiators in your Brandywine Valley home? Are you interested in upgrading your old radiator or baseboard heating system to hydronic heating?
What is a Hydronic heater and what is hydronic heat?" you might ask.
With the growth of technology and science comes ways in making your lives a little easier especially in your homes. One perfect example is the Hydronic heater most households use nowadays.
Book Online
Book Online
Trust
Honesty and Doing The Right Thing is our gold standard.
Safety
We will assess the safety of every situation and always choose the safest way possible.
Service
We serve our customers, our suppliers, our community, and each other.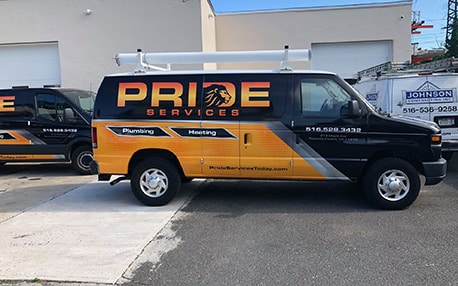 Our Heating Services
Get help with your heating services today!
Pride Services Hydronic Heater Process
Hydronic heating is the use of water as a medium to transfer heat or cold to another surface of matter. Modern Hydronic heating systems use tubing equipped with hot liquid running that run under the floorboards through radiators in heating the whole house. These are also called radiant heating which is what most families use. Another definition of hydronic heating systems is the use of water in transporting heat from the heat source to where you intend it to go. Water is the medium that absorbs heat from the source and acts as a vehicle that brings the heat to the place or the room in the house you want it to go.
Whether you have an aging baseboard or radiator heat system in your Rockville Centre home, or you are interested in installing radiant floor heating in your new construction, Pride Heating can help.
Call Us For Hydronic Heaters
Pride's team includes hydronic heating experts who can troubleshoot any part of your system, from the boilers to the piping. If you have dreams of retrofitting an old radiator or baseboard system with in-floor radiant heat, they can discuss your options and help you make a decision about upgrading your system. Though major problems with hydronic heating systems are rare, our team is always ready to help should you encounter an emergency like a water leak or broken boiler. We've been a leading plumbing company in the Rockville Centre area for more than 5 years, and our team is ready to serve you today!