Boiler Repair
#1 for Heating & Plumbing Services in Rockville Centre, NY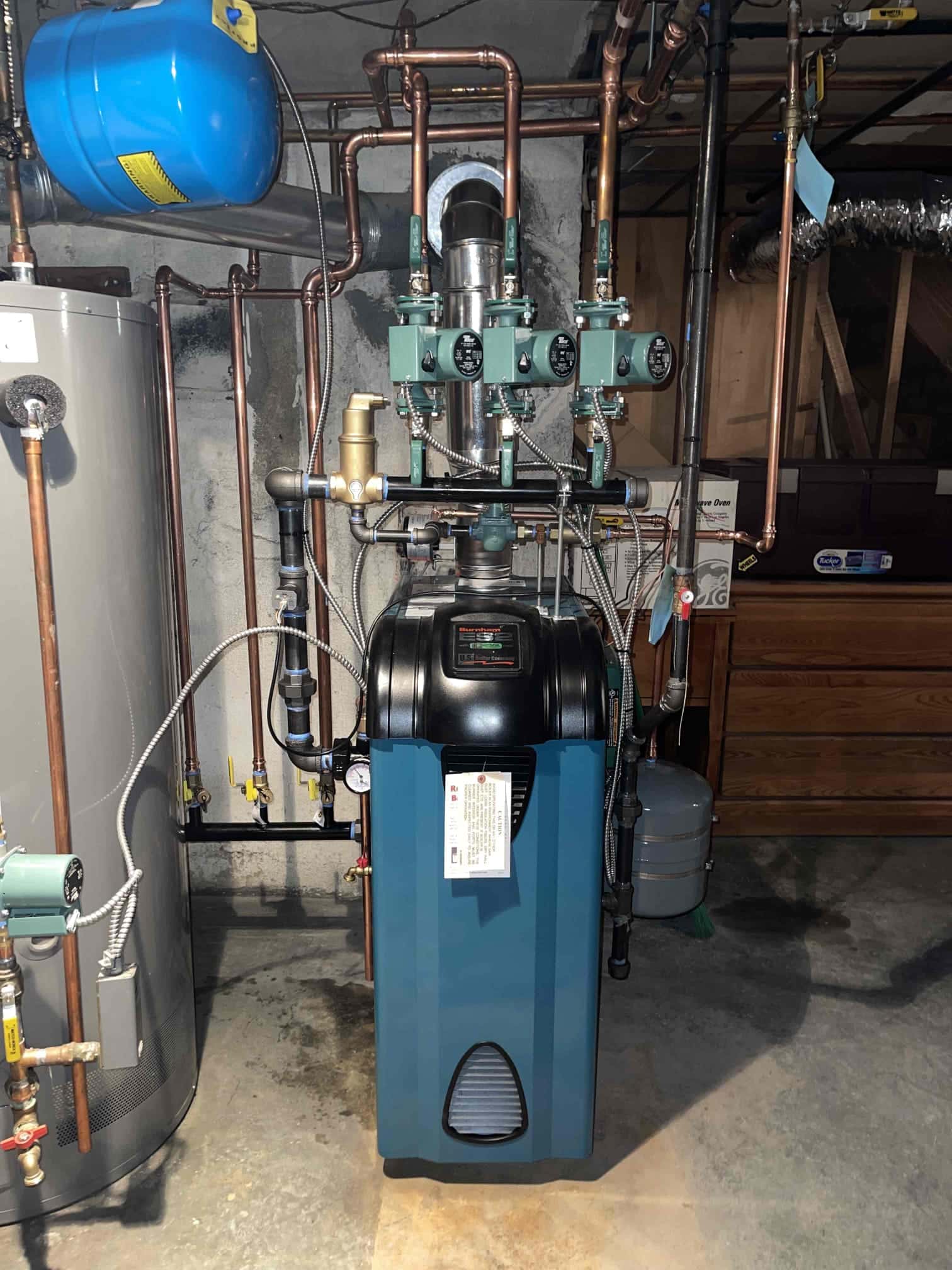 Boiler Repair Rockville Centre, NY
Do you need boiler repair in Rockville Centre, NY? Call us at 516-916-6894 for prompt service to keep your home warm and comfortable!
Your boiler is a vital part of your home, and when it doesn't work properly or breaks down completely, we are here to help.
At Pride Services, we have served the Rockville Centre area for years, providing a variety of heating and cooling services, including boiler repair.
Our team of skilled technicians will quickly diagnose the problem and provide various options for repairing your boiler. Call now to schedule your boiler services in Rockville Centre, NY.
Book Online
Book Online
Trust
Honesty and Doing The Right Thing is our gold standard.
Safety
We will assess the safety of every situation and always choose the safest way possible.
Service
We serve our customers, our suppliers, our community, and each other.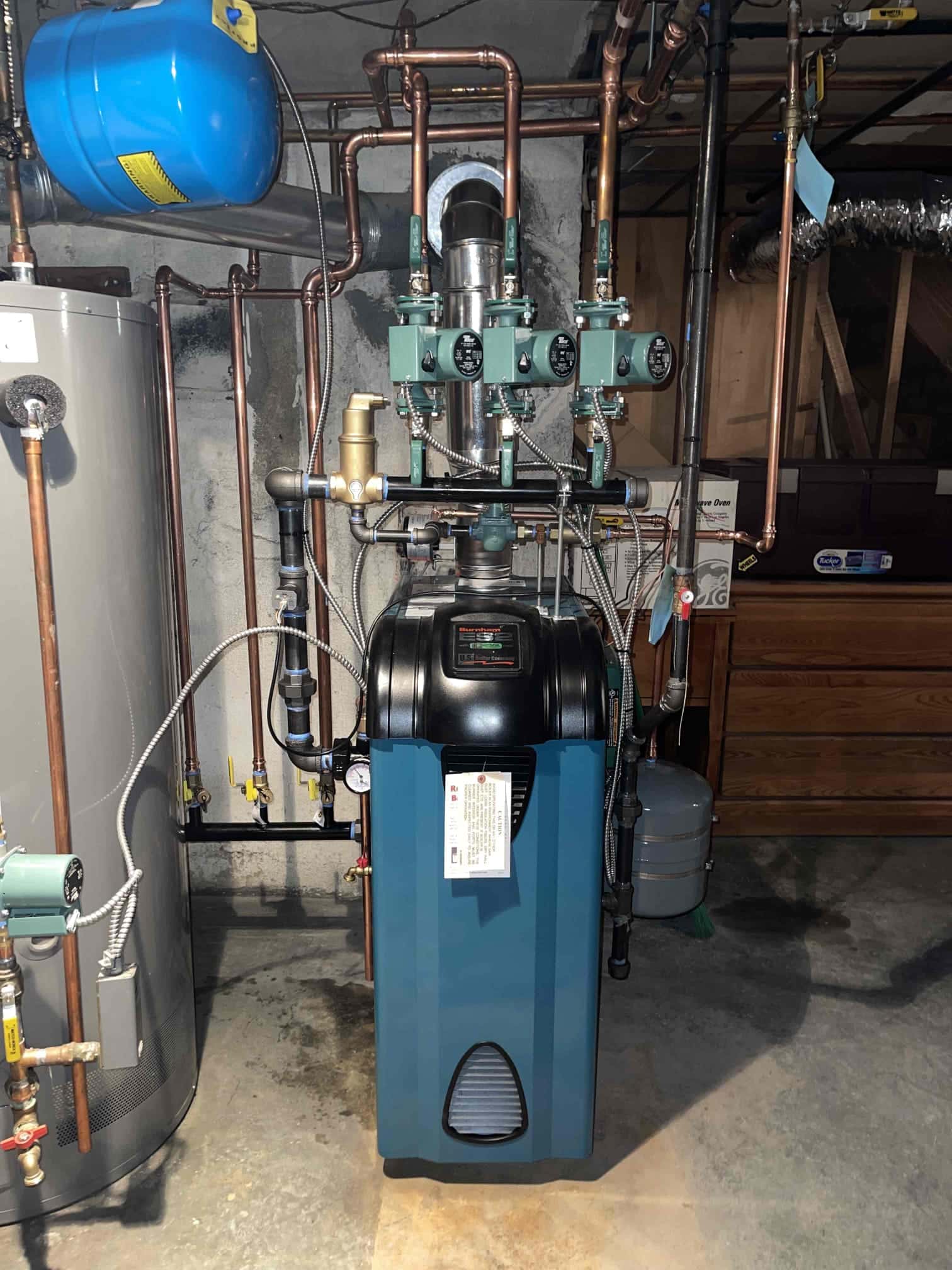 Our Heating Services
Get help with your heating services today!
Why Choose A Boiler Over A Furnace?
Boilers are heating systems that use hot water or steam to warm the home. You can install gas, oil, or electric oilers, but all serve as alternatives to furnaces and heat pumps. Here are a few reasons you should consider a boiler to heat your Rockville Centre home:
Energy efficiency: You can set a boiler to a lower temperature than other heating systems, saving money on energy bills.
Radiant heating: Boilers provide radiant heat, which means the heat distributes evenly throughout the room rather than concentrated in one area. This can make the room feel warmer than the actual air temperature.
Better indoor air quality: Boilers don't blow hot air through vents in your home like furnaces do, so they're less likely to blow dust or dry air, making them a good choice for people who suffer from breathing problems, allergies, or asthma.
Here at Pride Services, we recommend that you schedule annual boiler inspections and maintenance to ensure the quality and functionality of your boiler during those cold winter months.
Signs You Need Boiler Repair
If your boiler doesn't turn on at the beginning of winter, it needs repair. But there are several other signs to look out for that indicate your boiler isn't working correctly. If you notice any of these issues, call us right away for boiler repair in Rockville Centre, NY:
Higher energy bills can be a result of a broken boiler. Your unit will have to work harder to provide the usual output it normally does.
Foul odors, especially rotten egg smells, coming from your boiler unit can be a sign of a gas leak or bacteria growth. Evacuate the home and call us immediately if you smell gas.
Strange sounds, such as whistling or banging noises, indicate loose parts that can damage your boiler.
Water leaks can happen if there is any corrosion in the metal pipes or holes in your boiler.
If you notice any of these boiler issues, don't wait until they become worse. Small issues might be cheap to fix initially but can become more severe and expensive the longer they go unrepaired.
When you contact Pride Services for boiler repair, we send out an experienced boiler technician as soon as possible to inspect your unit, diagnose the problem, and propose a solution. You can trust us to be honest about the necessary repairs—we'll never upsell you on a service you don't need.
Book Online
Book Online
Benefits Of Boiler Repair And Maintenance
When you invest in routine maintenance and prompt repairs, you ensure that your home stays warm all winter long, as well as benefits like:
Increased boiler longevity: Our team works hard to ensure that every component of your boiler operates at peak efficiency to keep your home warm for years to come.
Lower energy bills: A broken unit will increase energy usage while still not adequately heating your home during those cold New York winters.
Safer home: A faulty boiler can create fire hazards or leak toxic gases like carbon monoxide into your home. Routine maintenance and prompt repairs identify these issues and solve them ASAP.
Don't wait any longer to contact an expert heating and cooling service! Call Pride Services, Rockville Centre's trusted heating company, for emergency boiler repair services from our team of experts.
Contact Our Boiler Repair Rockville Centre, NY Team!
Stop dealing with constant headaches over your boiler! Our experienced technicians have years of service in the HVAC field and can handle any boiler repair job in Rockville Centre, NY, and the surrounding areas.
Remember—the best type of care for your boiler is preventative care, so keep up with routine maintenance and call us for repairs as soon as your boiler stops working efficiently. If you notice any signs that your boiler is broken, get in touch with us to schedule service.
Call our Pride Services team at 516-916-6894 now to schedule your appointment for boiler repair in Rockville Centre, NY!